Welcome to EcoWest News, a weekly round-up of news and resources that you can put to use in addressing environmental issues and protecting the wild in your community.
Across the West
"As much as 80 per cent of future offshore wind power will likely come from installations farther from the coast" and that could be a problem as the added turbulence upsets the spring phytoplankton bloom, a key element of the marine food chain. [National Observer]
A 14-minute film tells the story of efforts by wildlife biologists, conservationists, and landowners to reintroduce and sustain bighorn sheep in Nebraska. [Yale Environment 360] Bighorn sheep are a species of provincial concern in BC due to habitat degradation/fragmentation and roadkill. [Penticton Western News, Victoria News]
Undetected methane emissions in oil and gas fields are a big problem. New technology is now available to track what's being released into the atmosphere. [The Verge]
Alberta Wilderness Association and other environmental organizations explain why they are disappointed the federal government has refused their request for a federal impact assessment of the Chin Reservoir expansion project, part of the larger Alberta Irrigation Modernization Program. [Alberta Wilderness Association]
A research project will develop seasonal streamflow forecasts "to help in guiding water use decisions for irrigation and water supplies, optimizing hydropower production, and anticipating flood events". [University of Saskatchewan]
Mining
Eight years ago, Imperial Metals' Mount Polley mine was the site of Canada's largest tailings dam failure. Now they're back in operation, despite community opposition to mine waste flowing into Quesnel Lake. [The Narwhal]
Two new reports show that a tailings dam failure at BC's Copper Mountain mine would have disastrous consequences for water in both BC and Washington State. Other countries have banned this form of dam construction. [Conservation Northwest]
In Manitoba and Saskatchewan, environmentalists and community members are speaking out against peat mining.
Frac sand mining is of concern to Manitoba residents.  [Canadian Dimension]
Farmland
A long-running study in the UK has shown that creating habitats for birds, wildflowers, and insects on a farm does not reduce food production, despite the loss of agricultural land. [Wicked Leeks]
An Indigenous-led living lab in Saskatchewan will bring together farmers, scientists, and collaborators to help solve agricultural and environmental issues. [MBC Radio]
DIY
Effective, affordable, and attractive solutions are now available to prevent bird-window collisions. Toronto's TD Centre is probably the largest bird-safe building retrofit in North America, saving the lives of countless birds. [FLAP]
The proud owner of a 10-year-old green roof encourages others to follow suit, providing tips on why it's worthwhile and how to do it. [Climate Steps]
Metered-dose inhalers used by people with asthma or chronic obstructive pulmonary disease rely on hydrofluorocarbon propellants and contribute significantly to climate change. Alternatives pose less of a risk to the environment. [Canadian Medical Association Journal]
Nature's Wonders
Three recent books demonstrate "our sensory blind spots … using various strategies to illuminate the vast array of animal sensory realms that are often incredibly different from our own." [Undark]
"A handful of healthy soil may host more living beings than the entire human population, most of them invisible to the naked eye": an introduction to the hustle and bustle beneath our feet and how we can protect it. [Mayne Conservancy]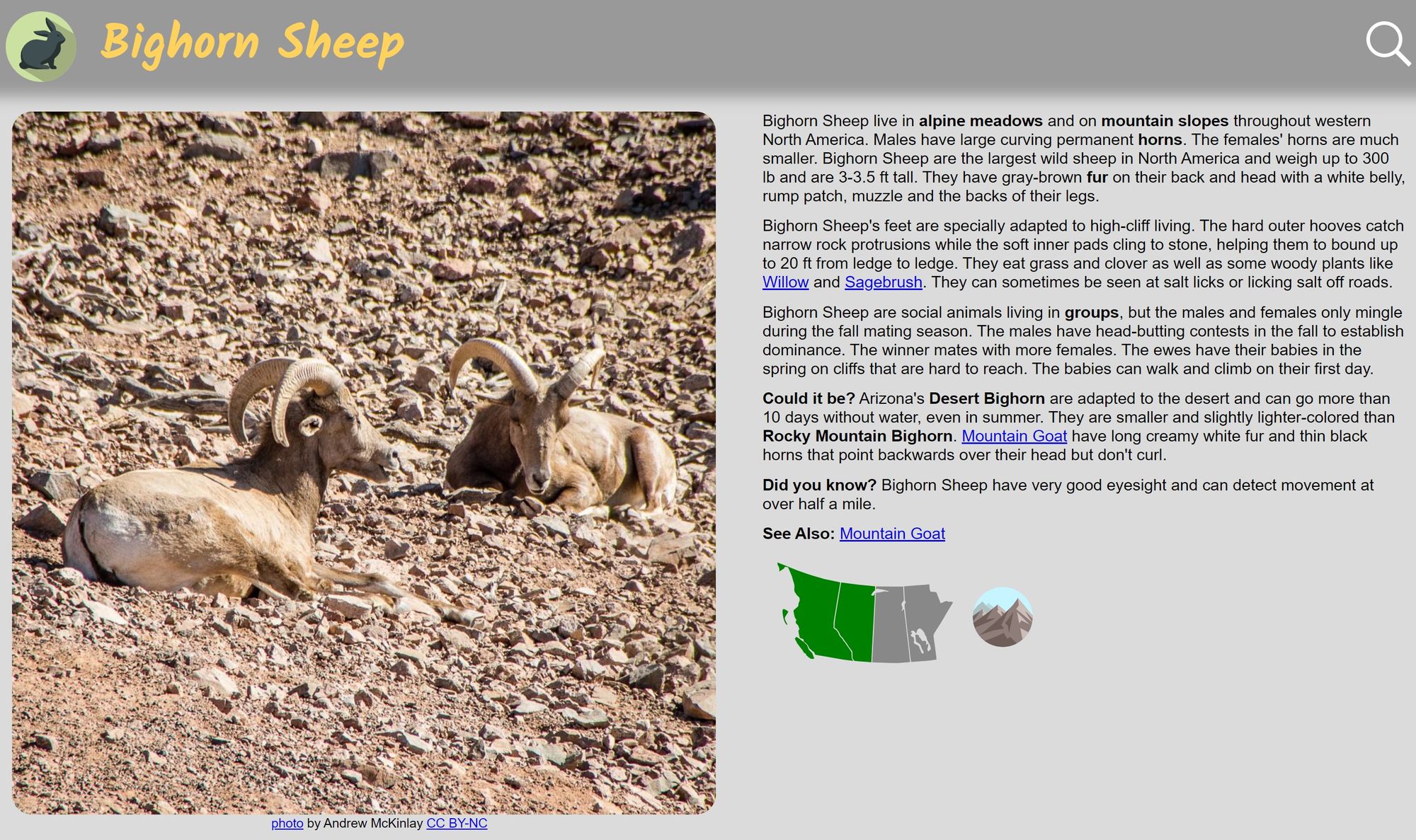 EcoFriendly West's Nature Companion is a free app/website providing basic information about over 300 common plants, trees, birds, animals, insects, reptiles, and amphibians found in Western Canada.
Photo credit: https://www.flickr.com/photos/apmckinlay/52223363253
EcoFriendly West informs and encourages initiatives that support Western Canada's natural environment through its online publication and the Nature Companion website/app. Like us on Facebook, follow us on Twitter, or subscribe by email.