Welcome to EcoWest News, a weekly round-up of news and resources that you can put to use in addressing environmental issues and protecting the wild in your community.
Across the West
Manitoba election 2023: A guide to what leaders are (or aren't) promising on climate. [The Narwhal]
The University of Manitoba's Re-Shop diverts waste by repurposing office furniture and supplies with no home. [University of Manitoba]
Individuals and organizations met to share their concerns and consider future steps to address the moratorium on renewable energy projects in Alberta. [National Observer]
Volunteers are needed for the BC Coastal Waterbird and BC Beached Bird Surveys. [Birds Canada]
KPU Farm, Kwantlen Polytechnic University, employs sustainable, regenerative, and organic production practices. They've established permanent beetle banks to provide habitat for beneficial insects and are pioneering carbon-negative farming and restoration on the edge of a drained peat bog. Regeneration Canada is offering a tour and dinner at the farm on Sept. 16.
The Columbia Wetlands "are an extraordinary natural gem, and we should keep it that way. As a travel writer and wildlife photographer, I increasingly ask myself how I can better help balance preservation with exploration and recreation." [Toronto Star]
To enhance Saskatoon's urban forest, SOS Trees proposes tax credits for trees of a significant size on private property and requiring builders/developers to plant a tree in each front yard where boulevard planting isn't possible. [SOS Trees]
Around the World
Towns across Europe are saving energy and addressing light pollution by turning off street lights for part of the night. [Quillan Tranches de vie]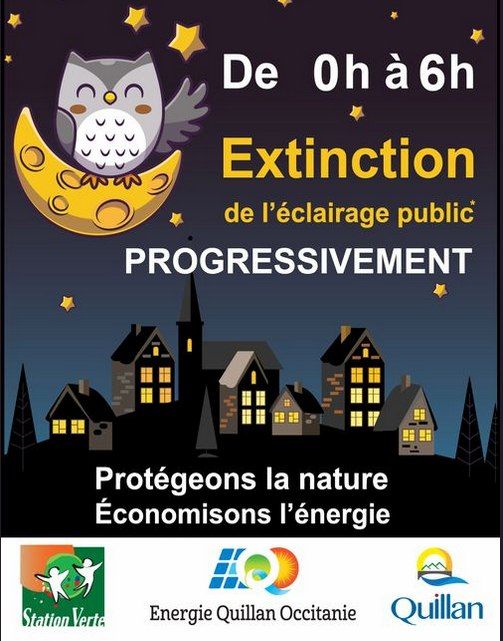 Rewilding a golf course – from 95% non-native species to 95% native species – and connecting with 2 other urban parks in Akron, Ohio. [4-minute video, CNN]
DIY
Eliminate attractants (unpicked fruit, pet food, barbecue grease traps) to avoid attracting wildlife to your backyard. [The Fur-Bearers]
Shorebirds face innumerable obstacles to survive. Small actions like leashing pets or sticking to dog-friendly beaches can help. [Audubon]
Making a Difference
A new generation of technology is challenging our throwaway culture with phones, laptops, and headphones that can be taken apart, repaired, and upgraded by the user. [The Guardian]
Is it time to ban drive-thrus? They require large amounts of asphalt that doesn't absorb water and increases urban heat, while adding to air pollution as drivers inch forward, engines running. [Planetizen]
Reducing methane emissions from oil and gas is relatively cheap and easy to do, especially compared to other ways of reducing pollution like carbon capture and storage, and a first step in meeting the proposed emissions cap. [440 Megatonnes]
3 key ways to reduce buildings' carbon footprint: improve energy efficiency (high-performance windows), switch to electric water and heating systems (heat pumps), and employ technology to decide when and how power is drawn from the grid. [Anthropocene]
Food for Thought
Alex Steffen argues that the pursuit of collective climate action is no longer enough: "The work needed is to step into discontinuity. To know that nothing is unchanged. To know that much of what we took as a given is now swamped by deep uncertainty and the loss of predictability … To make ourselves at home again within this unknown and unprecedented world is the great task of this moment." [Alex Steffen]
Nature's Wonders
"Slime molds invite us to look with wonder at what is small and overlooked. Perhaps they can help dismantle our delusions of human exceptionalism—with their absurd hidden ethereal beauty." [Emergence]
Bizarre, beautiful, and sometimes unnoticeable, galls are "abnormal growths of plant tissues, similar to tumors or warts in animals, that have an external cause – such as an insect, mite, nematode, virus, fungus, bacterium, or even another plant species." They're "often complex structures that allow the insect or mite that caused the gall to be identified even if that insect or mite is not visible." Gall Week Sept. 2-10, 2023 [iNaturalist]
Photo credit: https://www.flickr.com/photos/apmckinlay/53162734583/
EcoFriendly West informs and encourages initiatives that support Western Canada's natural environment through its online publication and the Nature Companion website/app. Like us on Facebook, follow us on Twitter or Mastodon, or subscribe by email.